10 favorite perennial flowers
These unfussy, long-lived plants pump out beautiful foliage and flowers year after year. Plant in fall or spring when cooler temperatures help them get a healthy start
1. Pineapple sage (
salvia elegans
)
At its best in fall when it sends up spikes of vivid red flowers, this salvia's foliage smells like ripe pineapples.
The plant grows 4 feet tall. S.e. 'Golden Delicious' grows 1- to 3 feet tall with fire-engine red blooms and chartreuse leaves.
2. Penstemon (P. gloxinioides)
These bushy plants are fairly short lived, but to make up for it, they produce lots of trumpet-shaped blooms over a long period.
Deep purple 'Midnight' and scarlet 'Firebird' are standouts for their vivid, south-of-the-border colors. Pink and white 'Appleblossom' looks fresh and springlike.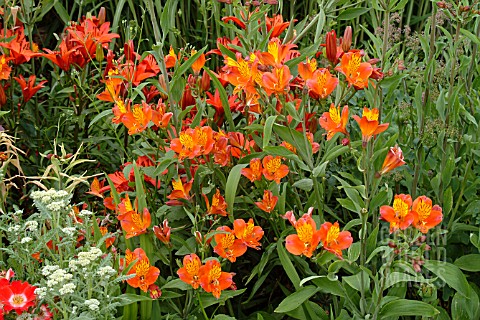 3. Alstroemeria (Peruvian lily)
Flowers of the evergreen hybrids come in shades of purple with dark flecks and last well in bouquets. Alstroemeria aurea blooms come in shades of yellow and orange.
The 2-to 3-foot tall plants produce flowering shoots as long as the soil doesn't get too hot. (Twist the shoot off at the base to keep them coming).
4. Aster x frikartii
Delicate-looking flowers on ultra-tough plants tolerate just about any soil type. 'Mönch' grows to 2 feet-tall and pumps out 2 1/2-inch lavender-blue flowers almost all year if spent ones are removed.
'Wonder of Staffa' is another favorite with lavender blue blossoms.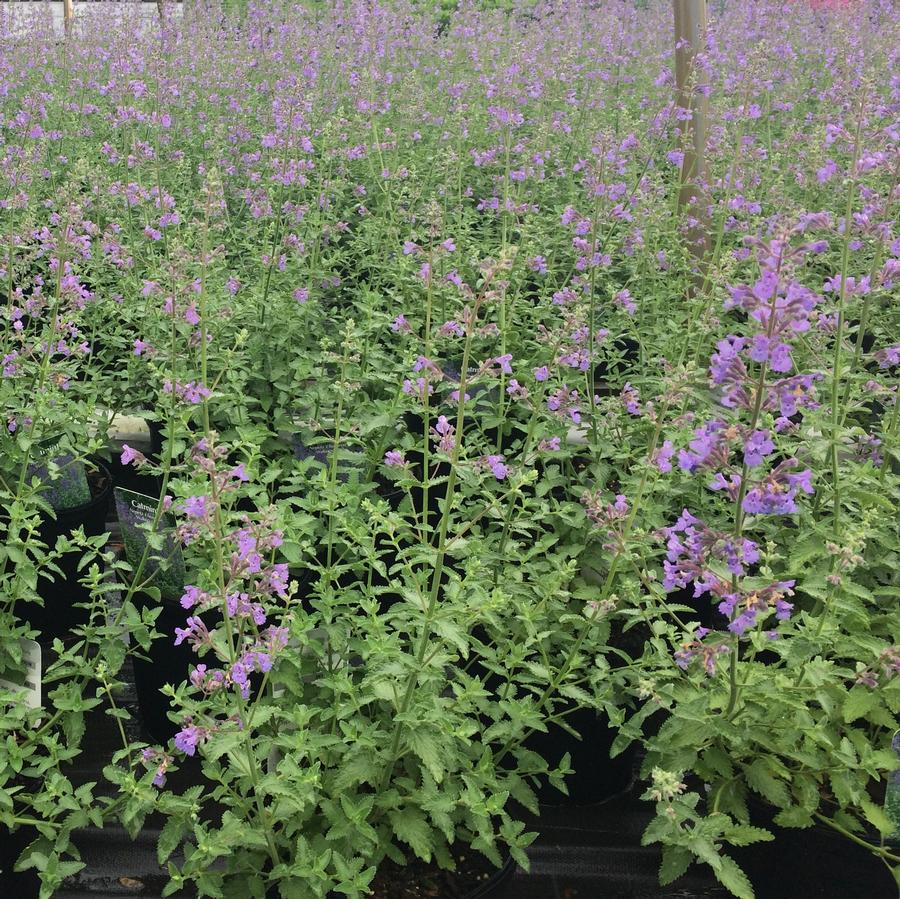 5. Catmint (Nepeta x faassenii)
Loose spikes of lavender-blue flowers cover the soft, silvery-green mounds in late spring and early summer.
As soon as blossoms fade, shear plants back by half, or cut faded flower stems to the ground to encourage rebloom.
Plants (to 1 foot tall) make attractive, informal hedges.
6. Geum chiloense
Tall flower spikes grow from mounds of velvety foliage to 15 inches high, 2 feet wide. 'Lady Stratheden' has clear yellow blooms; 'Mrs Bradshaw' has double scarlet blooms. Both have a delicate wildflower look.
7. Jerusalem sage (Phlomis fruticosa)
Tall stems of these Mediterranean natives are set with widely-spaced, hooded yellow flowers. Moisture-conserving thick, typically furry or hairy leaves are lance-shaped. Pretty planted with lavender and red hot poker (Kniphofia 'Bressingham Comet').
8. Lavender
Every garden should have one of these beauties. English lavender is the most fragrant, but Spanish lavender's deep purple "rabbit ears" stand out in garden beds. Where space is tight, grow a compact form; one we can't wait to try is Lavandula angustifolia 'Thumbelina Leigh', coming late this year from High Country Gardens. It stays 12 to 15 inches tall.
9. Coneflower (Echinacea)
Colorful and super tough, 'Ruby Star' from Monrovia nurseries has large pinkish-purple blooms with pronounced coppery centers.
The plant grows 2-feet tall; the flowers are 4 inches across. Among the many showy hybrids are 'Orange Meadowbrite', butter-yellow 'Sunrise', and reddish-orange 'Sundown'.
10. Forget-me-not (Myosotis sylvatica)
Must-haves for lightly shaded woodland gardens, these much-loved plants bear tiny but exquisite blue flowers in spring in mild climates. 'Baby Blue', a hybrid from Proven Winners, has true blue flowers and grows 6 to 8 inches tall.
hashtags#fall #flowers #perennials #plants #cool plants #trees #gardens #cottage gardens#